Several bills were introduced in the United States Senate while over 5,000 credit union advocates were on Capitol Hill for CUNA's Government Affairs Conference.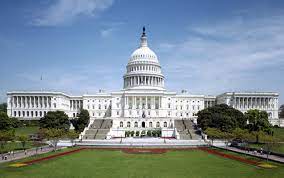 The Credit Union Board Modernization Act introduced by Senator Sinema (I-AZ), Senator Hagerty (R-TN), Padilla (D-CA), and Tillis (R-NC) would allow credit union boards of directors to meet six or more times annually rather than the current requirement of once per month. The bill replicates H.R. 582 introduced and passed by a unanimous vote in the House of Representatives in January.  
Senator Hirono (D-HI) and Senator Sullivan (R-AK) introduced a bill that would exempt credit union member business loans (MBL) made to veteran owned businesses from the 12.25% of assets cap on MBLs. The bill would free up additional capital for credit unions to make more business loans for veterans and other small business owners.