Ever wonder why you make the financial decisions you do? Have you wanted to learn more about certain financial topics? Better understand how financial stress impacts your well-being?
Join this live demo of your financial wellness program to learn how it can help you take steps toward a bright financial future.
Experience how the program utilizes adaptive learning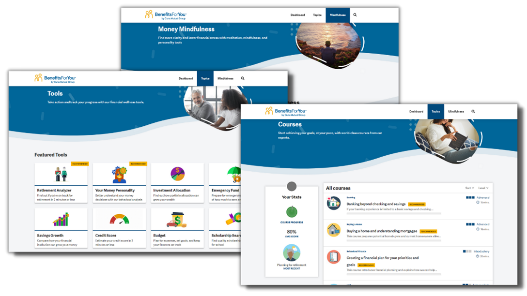 technology to automatically make recommendations of content, tools, and resources that are relevant to your unique financial journey.
During this webinar, you will:
Take a tour of the program end to end
Learn the benefits of the 'Financial Check-up'
Check out the 'Your Money Personality' feature
Review the vast array of topics and formats
Tips for easy navigation… and much more.