What is Amazon Business?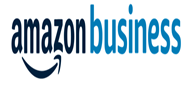 Whether shopping for home or work, people value Amazon for its convenience, selection, and value. But credit unions have different needs than individual buyers. That's why we created Amazon Business – to combine the selection, convenience, and value you expect from Amazon, with features that can help improve business operations.
With Amazon Business, you're equipped to do more.
Simplify buying: Purchase from hundreds of millions of business-relevant supplies from multiple sellers, including diversity- and locally-owned businesses, all in one place. Save time searching for products, negotiating contracts, and reconciling purchases from multiple suppliers.
Reduce costs: Compare prices across multiple sellers in a single online store. Access discounts on products and supplies available exclusively to business customers. Between business-only pricing, Quantity Discounts you can save on over 50 million items.
Manage purchasing: Keep your work and personal purchases separate so you can have a clear picture of business spend. Choose how and where you want purchases to be delivered with convenient delivery options.
Get more with Business Prime: Get unlimited, free shipping on eligible orders. Unlock more business purchasing benefits to boost savings and manage organizational spend.
How do I get started?
Amazon Business is a proud Cooperative Solutions Group and CUNA Strategic Services alliance provider. As a credit union, you can create your free Amazon Business account or link your existing Amazon Business account to take advantage of special member benefits, including 25% off a one-year subscription of Business Prime Essentials, Small, or Medium plans for eligible customers.
Getting started is easy. Reach out to Dan Collins, Chief Solutions Officer at dcollins@nebrcul.org or 402.333.2491 to receive your dedicated member code and start saving today.
Already a Business Prime member?
You will be eligible for a one-time, 25% off discount upon your Business Prime Essentials, Small, or Medium plan renewal