Metro Credit Union was recently named one of the Best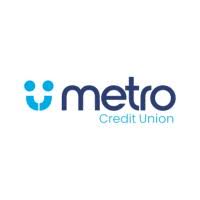 Credit Unions in the nation by Forbes in their Best In-State Banks and Credit Unions list. The rankings provide a comprehensive look at the elite of America's smaller financial institutions. Metro Credit Union was the only Nebraska credit union to be recognized in this year's list.
To generate this list, Forbes partnered with a market research firm, Statista, to conduct in-depth interviews of more than 26,000 U.S. citizens from all 50 states on their relationship with their financial institution. Members provided an overall satisfaction score and were asked if they would recommend the credit union to friends and family. They also answered specific questions related to the following: trust, terms & conditions, branch services, digital services, customer service and financial advice.
Of the more than 5,000 credit unions nationwide, just 171 (3.4%) of credit unions made the coveted list. This year marks the fifth annual ranking for the Best In-State Banks and Credit Unions list. 
To view the full list of Best Credit Unions in each state, click here.