State Senator Mike Flood was elected on June 28th to complete the remainder of the term vacated after the resignation of former Congressman Jeff Fortenberry in Nebraska's 1st Congressional District. Congressman Flood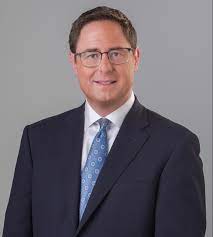 was the Republican Party's nominee and defeated State Senator Patty Pansing Brooks who was the Democrat Party's nominee to serve the remaining six months of the term. Congressman Flood was sworn into Congress on July 12th.
Flood and Pansing Brooks will face off again in the November General Election to determine who will serve the two-year term beginning in January of 2023. Following his election, Flood resigned his seat in the Nebraska Legislature and Governor Pete Ricketts is accepting applications to fill the District 19 legislative seat.