Centennial Lending, a Credit Union Service Organization with headquarters in Firestone, CO, is proud to announce they have recently surpassed $2 billion in total loans serviced. Centennial Lending services residential mortgages, vehicle leases, and commercial loans, the majority of which are originated by their credit union partners. Excellent growth in vehicle lease servicing, which Centennial Lending offers nationwide, has been a significant factor in this most recent achievement.
"This is a significant milestone and is a testament to our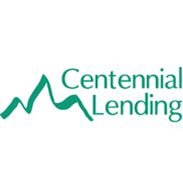 team's hard work and our commitment to our mission, vision and values," Said Michael Nagl, President and CEO of Centennial Lending. "We are excited about this achievement and look forward to continued growth in the years to come. We want to thank our credit union partners, our team, vendors, and most importantly our customers."
In addition to servicing loans for their credit union partners, Centennial Lending offers a variety of loan processing, underwriting, and closing services and originates residential mortgages, construction loans, and commercial loans internally.