The Nebraska Credit Union League recognized Steve Edgerton of Centris FCU with the Hal Allen Legislative Leadership Award during its Annual Meeting & Convention Awards Banquet in Omaha. The award was introduced in 2010 and bears the name of its first recipient Hal Allen. The late Hal Allen was a volunteer with the University of Nebraska FCU who dedicated himself to serving his credit union as well as all credit unions through his advocacy.
Steve Edgerton began his career in the credit union industry in 1978 when he was hired as Director of Audit Services. He was elevated to Vice President of the League and in 1998 became President/CEO. In 1997 he began his career with Centris FCU as Vice President of Technology. He would later become Vice President of Corporate Operations and serve as the credit union's Government Affairs Officer. In his more than forty years of service to the credit union industry in Nebraska, Edgerton regularly attended the CUNA Government Affairs Conference, NCUL's state affairs conference, meetings with lawmakers and regulators, and was a top financial contributor to the Nebraska credit union political action committee.
Brandon Luetkenhaus, chief advocacy officer of the Nebraska Credit Union League, said of Edgerton, "his name is synonymous with credit union advocacy to our lawmakers and their staffs." He is the sixth Nebraska credit union professional or volunteer to receive the highest advocacy honor since 2010. As a recipient, Edgerton will be nominated for induction into the Credit Union House's Hall of Leaders in Washington D.C.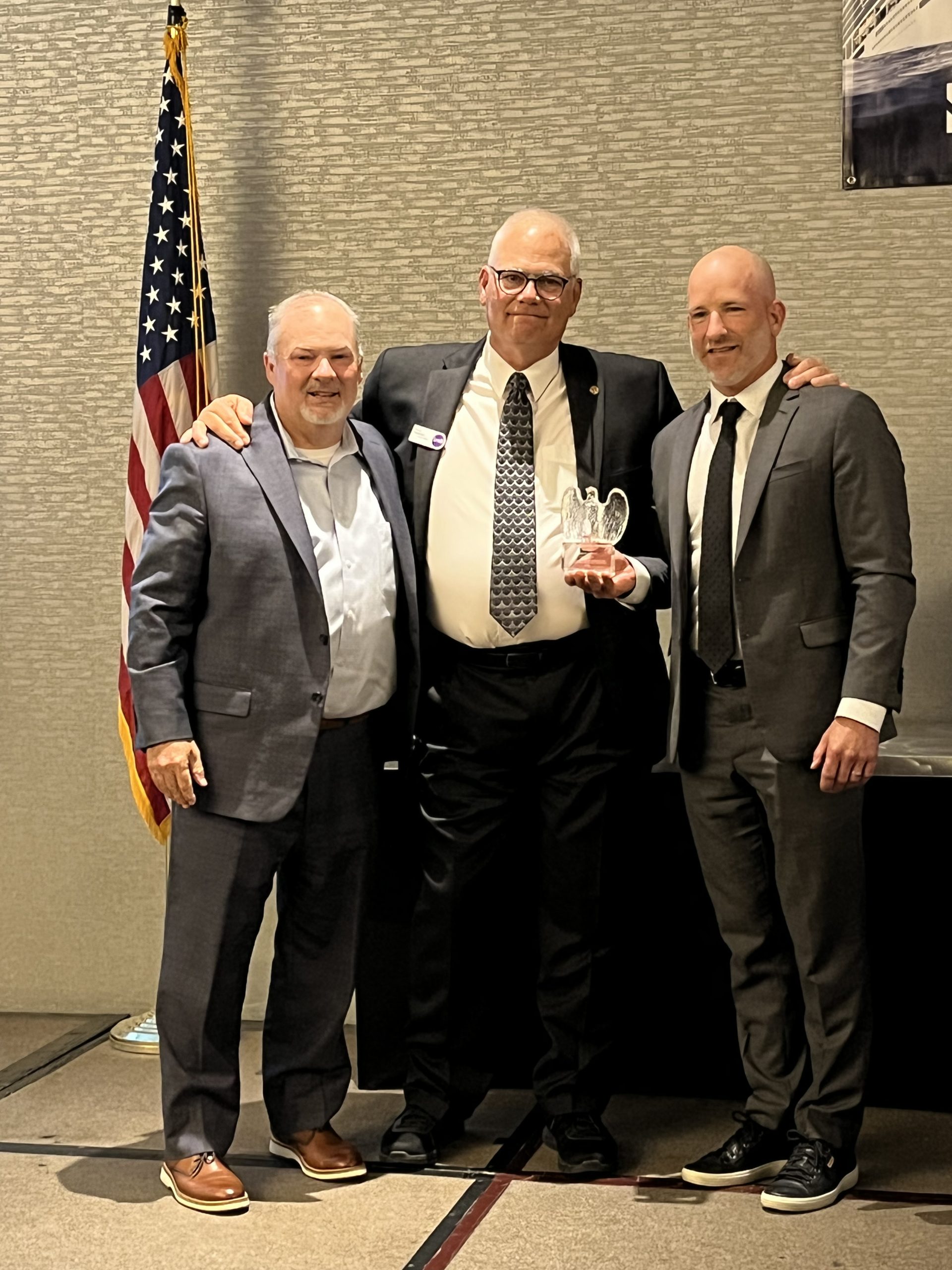 Pictured left to right:  Scott Sullivan, NCUL President, Steve Edgerton, Governmental Affairs Officer at Centris FCU, and Brandon Luetkenhaus, NCUL Chief Advocacy Officer