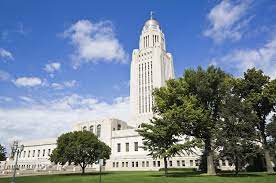 The League's 2022 "Jam the Unicam" conference to be held on Wednesday, February 2nd at the Cornhusker Hotel in Lincoln. 
The conference will begin with lunch sponsored by Centris FCU at 11:30am at the Cornhusker Hotel with Governor Ricketts as our guest speaker. Following a great lineup of speakers, we will conclude with a reception at 5:00pm at Billy's Restaurant to honor state senators. Our conference speakers will touch on the 2022 Mid-term and state elections, financial literacy, economic development across the state, advocacy priorities at the state and federal level, and regulatory updates from NCUA Vice Chairman Kyle Hauptman and NDB&F Director Kelly Lammers.
Only credit unions may register online at https://nebrcul.org/events/jam-unicam-2022/. Any interested vendors can simply send Brandon an e-mail with the names and titles of your respective attendees. We look forward to seeing you on February 2nd!