Since the inception of debit and credit cards, Bank Identification Numbers, or BIN, have provided a system to identify a card type, issuer, and person assigned to each  specific card. A BIN forms the first six digits of a Primary Account Number (PAN) followed by the unique card number.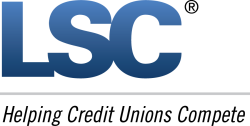 Due to the expansion of card payments methods, increase in issuers, and frequent need to mass re-issue member cards due to compromises Visa has mandated an expansion to eight digit BINs beginning in April 2022.
As the credit union industry continues to recover and adapt to the increasing changes in 2020 due to the effects of COVID-19, Visa's migration date, which was first announced in 2015, could seem so far in the future to consider any impact at this present time. Keep in mind that after this date, Visa will only assign eight-digit issuing BINs.
To understand the impact this will have on your credit union, we recommend evaluating how payments and processing are routed and verify each configuration, as some may only support six-digit BIN fields. Each routing component needs to support this migration, and coordinating testing may extend your preparation timeframes. Additionally, some components may have individual certification timeframes which may include freeze and blackout periods as we near the end of the year.
LSC recommends additional preparation time in case programming updates, member communication, and reporting procedures need to be considered. Failure to simply verify one source or table could result in member declines, misrouted transactions, or extensive settlement complications. To ensure your credit union is ready and prepared for this critical change, first begin creating a flow chart and identify key players and systems that are paramount to your payments ecosystem, which will provide the framework for verification and communication with vendors.
Questions? LSC is here for you! Contact us at 1-800-942-7124 to learn more.