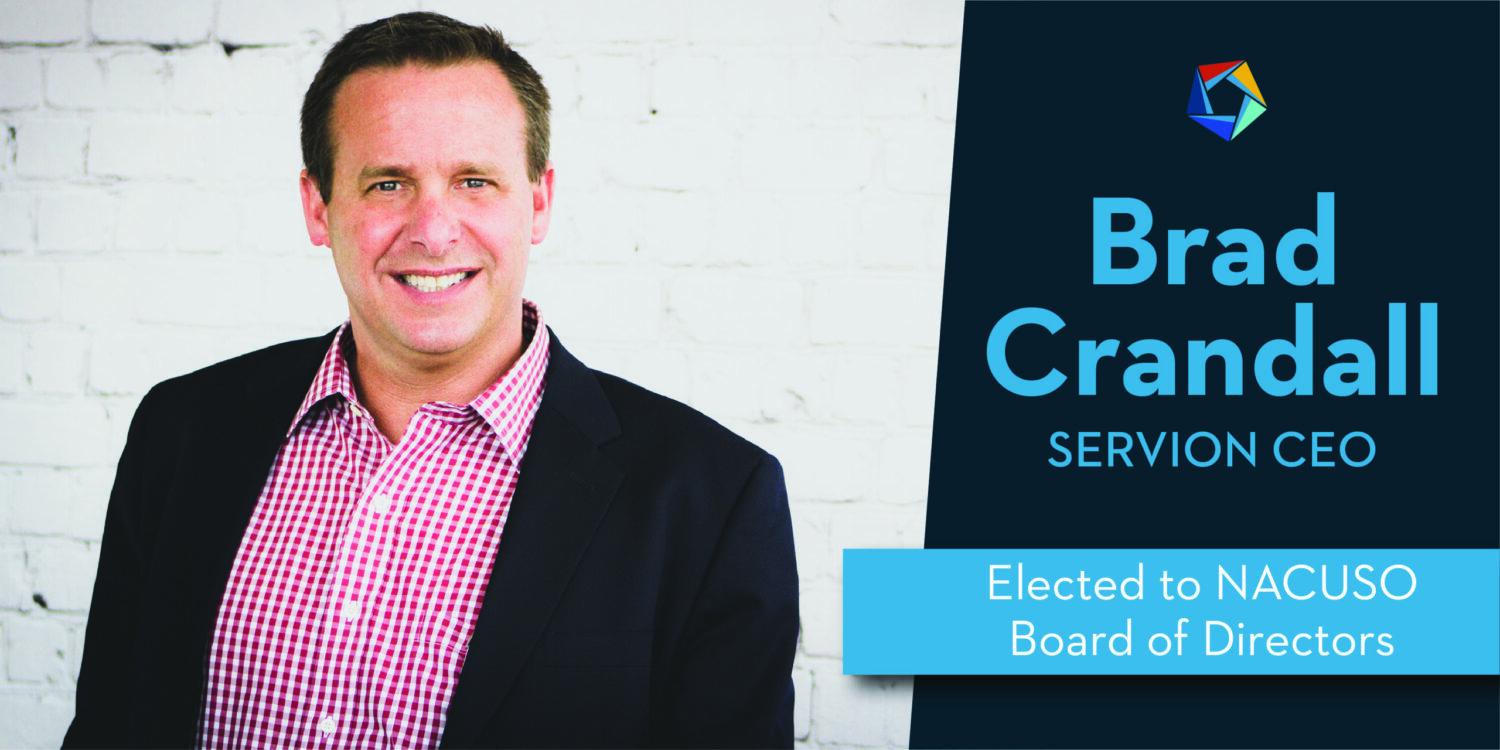 The Servion Group, a credit union service organization (CUSO) that supports approximately 500 CUs nationwide, including several in Nebraska, is pleased to announce that president and CEO Brad Crandall has been elected to serve on the board of directors for the National Association of Credit Union Service Organizations (NACUSO).
NACUSO was formed in 1984 to help credit unions explore the use of CUSOs. Today, the organization helps credit unions establish multi-owned CUSOs and participate in the collaborative and cooperative business model that does so much to distinguish credit unions from banks. NACUSO also focuses on legislative and regulatory advocacy, specifically as it relates to regulations that affect credit unions and CUSOs, such as the MBL Cap and Risk-Based Capital rules.
"We are thrilled to welcome Brad Crandall, CEO of The Servion Group, to our board," Jack Antonini, president and CEO of NACUSO said in a press release. In the announcement, Antonini noted that during Brad's tenure, Servion has expanded from its origins as a mortgage support organization for a handful of credit unions into a diversified company providing a variety of solutions for many community financial institutions.
"I am honored to join NACUSO's board and look forward to working alongside a group of people who are dedicated to innovating and collaborating," said Crandall. "At Servion, we've always taken pride in helping our financial institution partners deliver valuable products and services to their members and customers. We've strategically grown and positioned ourselves to be a resource for credit unions and community banks, and now I'm excited to share my experience and perspective as part of NACUSO."
Crandall joined The Servion Group in 1995 and has served as president and CEO since 2005.
Founded in 1987 to support the mortgage needs of three Minnesota credit unions, Servion has since grown to partner with hundreds of financial institutions and now has more than 270 employees. Servion provides solutions for credit unions looking to expand the products and services they can provide members. Servion specifically offers solutions for correspondent and retail mortgage, residential and commercial title, realty/real estate, member business lending, and financial advisory.
The Servion Group received NACUSO's 2018 CUSO of the Year award in recognition of excellence in innovation and collaboration.
Visit myservion.com for more information and to explore how The Servion Group can help your credit union grow.