During a special Awards Banquet at the Nebraska Credit Union League's Annual Convention, the 2021 Volunteer Distinguished Service Award was presented to Elly Hardekopf, member of the Board of Directors at University of Nebraska Federal Credit Union.
The following was taken from Elly's nomination letter, "Elly Hardekopf is one of our favorite volunteers because she doesn't just come to board and committee meetings. She is present at the credit union. She knows the staff and she is interested in who they are.  She comes and gives her time at our events, and she is committed to the success and well-being of this credit union as any of us."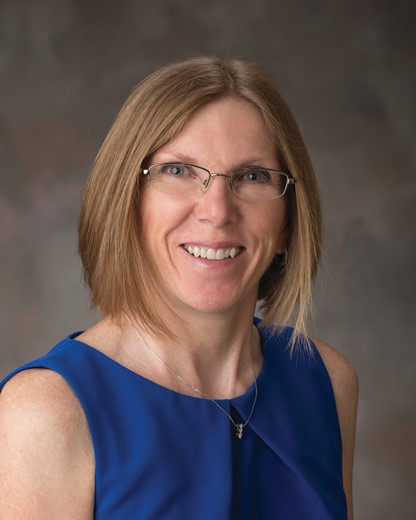 Elly has served on the board for the past six years.  She competed her board service on April 23rd, 2021, having served three terms.  She has also been a member of the credit union's educational services committee since 2013.  Hardekopf is unique to the credit union's board of directors because she does not work for the University.  She is a Senior Human Resources Generalist at Molex and holds the designation of Professional in Human Resources – a designation that has proved to be very valuable as the credit union has moved to add a HR manager to the staff. 
"We at the Nebraska Credit Union League offer our sincere congratulations to Elly. Her distinguished volunteer service has made her truly deserving of this high honor. We thank Elly for her unwavering commitment to credit union causes," said Scott Sullivan, Nebraska Credit Union League President/CEO.