Nebraska U.S. Senator Ben Sasse will introduce a bill, the National Signing Bonus Act, that would re-direct the added federal unemployment benefits to signing bonus payments for new hires.  Senator Sasse was one of several Senators when the $600 federal unemployment benefits were passed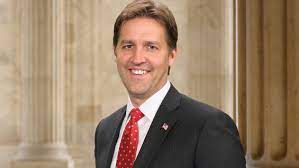 in 2020 that warned such a benefit would discourage work and he attempted to pass an amendment to lower the amount but was unsuccessful.
"What was intended to be a short-term financial assistance for the vulnerable and displaced during the height of the pandemic has turned into a dangerous federal entitlement, incentivizing, and paying workers to stay at home rather than encouraging them to return to the workplace. As a result, credit unions are having to compete with the government's ballooning insurance benefits when hiring employees," said Scott Sullivan, President/CEO of the Nebraska Credit Union League.
Senator Sasse has pointed out that the recent job numbers that show 7,400,000 jobs are available, but less than 300,000 people returned to work last month demonstrates the flaw in current policy. The bill would convert the pandemic federal unemployment benefit into a two-month bonus equal to 101 percent of their current unemployment payment for anyone who gets a job according to a press release from Senator Sasse.  Several states across the country have announced they will be opting out of the federal weekly supplemental unemployment benefit. Nebraska has not made such an announcement but the Ricketts Administration has indicated that they are reviewing all federal programs and their impact on the local economy.