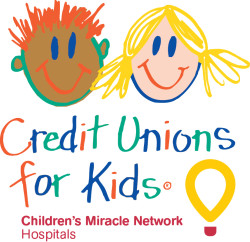 It's time to get all your CU4Kids donations in for 2020! 
Please send any donations to the League office as soon as possible!  That way you will have your amounts included in your totals for the annual Awards given out in June.
DONATION CHECKS:   For general proceeds, please make out checks to CMN or Cooperative Solutions Group and mail to the League office.  For Santa Letter proceeds, please make out checks to Cooperative Solutions Group and mail them to the League as well. 
As a reminder, we are now raising funds for our new sponsorship, the Hemotology/Oncology center, which will be part of the Hubbard Center for Children.  The Hubbard Center is scheduled to be completed by 2021 and we will then have the CU4Kids name plates in the lobby, playroom, and a patient room.  Over the next few years it will be our goal to complete this $225,000 sponsorship and I know we can do it!   And as a reminder, below are the donation levels for our CU4Kids Awards:
Platinum – $.55 per member 
Gold – $.40 per member
Silver – $.30 per member
Bronze – $.20 per member
Special thanks to all those who participated in the Santa Letter Campaign.  We mailed off almost 1400 letters to anxious and excited children!  Ho Ho Ho! 
Thanks for all the support and Merry Christmas!