The Nebraska Credit Union League testified before the Nebraska Legislature's Banking, Commerce, and Insurance Committee in support of LB 483 introduced by State Senator Jane Raybould of Lincoln. LB 483 was introduced on behalf of the Nebraska Association of County Officials (NACO) and would add state and federal credit unions to the list of permissible depositories for local governments. Currently, Nebraska Revised State Statutes does not include not-for-profit credit unions on the depositories list for local governments to consider when investing tax revenues they receive.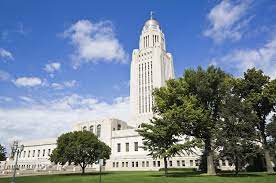 NACO's Candace Meredith testified that allowing counties to consider credit unions as a public depository would expand their investment options and increase their revenue on those deposits through added competition between federally insured financial institutions. LB 483 would "give counties more tools in their toolbox," said Meredith. The League's Brandon Luetkenhaus testified that adding federally insured credit unions as a depository option for local governments would be a win for local governments and for the citizens that they serve. In response to questions posed by the Committee, Luetkenhaus expressed that the tax treatment argument made by opponents of the bill is an attempt to divert attention from the actual issue of giving local governments more depository options and that all credit unions pay property tax in Nebraska which is the largest revenue generator for local governments. Credit unions are the only federally insured financial institutions not currently on the list of permissible depositories for public deposits.
The state bankers' associations opposed the bill primarily focusing their testimony on the federal tax status of credit unions.