STRONG PAST, BRIGHT FUTURE
CLH Architects was a firm that had been round since 1968 and has evolved over the decades. This year, Rich Onken took ownership and is proudly carrying on the SDVOSB (Service-Disabled Veteran-Owned Small Business) status. The firm took this opportunity to rebranded to Alesia Architecture.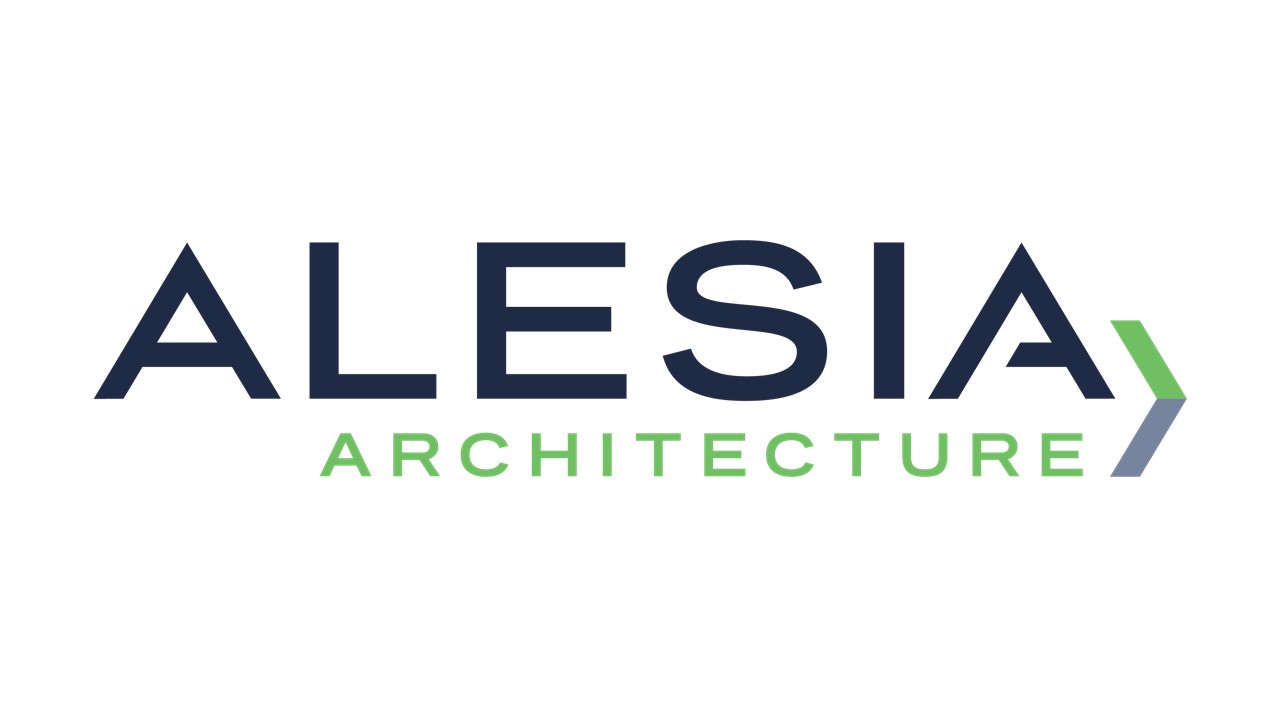 ABOUT "ALESIA"
The name Alesia [a-le-sia] combines the military background of the firm with architecture through the historic event of the Battle of Alesia. This was one of Julius Caesar's greatest military achievements due to innovative architecture design. The blue of the logo represents government and community service while the green represents quality and sustainability. The arrow is for the team's proactive and forward-thinking approach.
WHO WE ARE
Alesia Architecture is a nationally recognized design firm that provides services to healthcare, government, financial, commercial, and senior living clients. The team consists of eight registered Architects, eight CAD/REVIT/BIM Associates and Technicians, 1 Interior Designer, and 4 Administrative personnel. The team's diverse and extensive background allows them to understand that each client comes with their own unique needs and aspirations for their spaces. We seek to fully understand how their space will be used and what it needs to provide to the client, the staff, and visitors before starting the design process. At our core, we are here to serve our community, and want to partner with other community-minded businesses. 

SERVICES

Planning
Planning is comprised of a needs analysis coupled with professional directives. This is the foundation of a successful project. It is where viewpoints and disciplines are layered into an overarching project goal. We work cohesively with our clients, their customers, and key stakeholders in the planning process.
Project planning allows us to optimize land use and environmental factors that can have a great impact on a project's sustainability, viability, building efficiency, and cost. Coupled with our team's experience, we can provide counsel for physical, environmental, and economic factors that affect the building process and therefore give the client a proactive strategy. We add significant value because we become the client's advocate in all aspects of the project.
Architecture
The fundamental definition of architecture is the study of space and form while incorporating natural elements into a physical building shape. During the late 1800s, Louis Sullivan coined the phrase "form follows function," but at Alesia Architecture, we believe there is a balance of the two as found in the natural environment. We design functional solutions for each of our client's unique needs and realize that while a building must be beautiful, it must also be safe and function for its intended use. Our designs are rooted in the belief that we're not designing just another building but a space that improves the lives of those who use and inhabit it.
Interior Design
Interior design plays an important role in the quality of life for the people inside a building as it contributes to the overall sustainability, health, and overall mood of a space. We believe that with interior design we can make a positive impact through everyday spaces. For example, a medical facility would be designed to create a calming environment with the integration of design elements such as plant life and a neutral color palette. Alternatively, an office environment could integrate design elements that are invigorating to workers through creativity and collaboration.
In addition to the mood of the interior setting, we design interiors that are both comfortable and durable. The overall wellbeing of the building's visitors is our top concern, and we believe we can best serve them by using materials that prioritize comfort and durability, while still meeting our client's design ideas and intentions. Through this methodology, we ultimately promote sustainable practices that will last our clients a long time.

LEARN MORE
Visit www.AlesiaArchitecture.com or contact Lindsey Pfeffer at (402) 291-6941 / lpfeffer@alesiaarchitecture.com