Your members can travel and shop locally or globally, knowing their money and information are protected.  Safer than cash and easy to use.  The solution to your Members' Travel Needs
The CUMONEY® Visa TravelMoney® Card is the ideal prepaid debit card for members to use when they're enjoying a weekend getaway, visiting family across the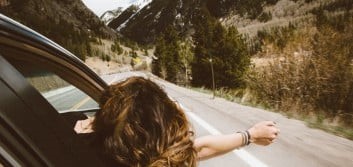 country or traveling around the world.  For a travel-oriented card that truly differentiates your credit union to your members, make LSC® your single destination.  With the Visa TravelMoney Program, your credit union will be able to earn additional revenue by charging a retail fee for issuing the card.
TravelMoney card benefits
Combines the safety of travelers checks with the convenience of a plastic card
Can be used anywhere in the world Visa®is accepted: in-store, online and by phone
Added security with EMV Chip Cards
Can be used at ATMs to withdraw cash and at merchants that accept pinned based POS transactions
Cards are instantly issued at the credit union
Standard card design with CUMONEY logo or branded with your credit Union logo
Your members can receive transaction information, change PINs, check balances and fund the card via cumoney.comor the Free CUMONEY®mobile app
Can be funded with any credit or debit card but is NOT tied to accounts
Can be funded for amount from $100 to $5000
Card carries a 36 month expiration date
Generates new revenue stream and competes in the payment arena
How the TravelMoney card works
Your Members purchase and fund a Visa TravelMoney card at your credit union with cash.
Immediately after the card has been sold, your member calls the toll free number or visits cumoney.comto activate their card and change their PIN.
The cardholder can reload their cards from the convenience of their home via a secured internet site just for their Visa TravelMoney card, cumoney.com, calling toll-free Card Member Services, or via the Free CUMONEY®mobile app
Cardholders can make purchases at merchants and get US currency or foreign local currency at ATMs worldwide.
Cardholders receive Travel Benefits at no cost to you or your members. The Travel Benefits are 90-day Purchase Protection, Travel & Emergency assistance and Lost Luggage reimbursement.
If you would like more information, please contact Dan Collins @ dcollins@nebrcul.org